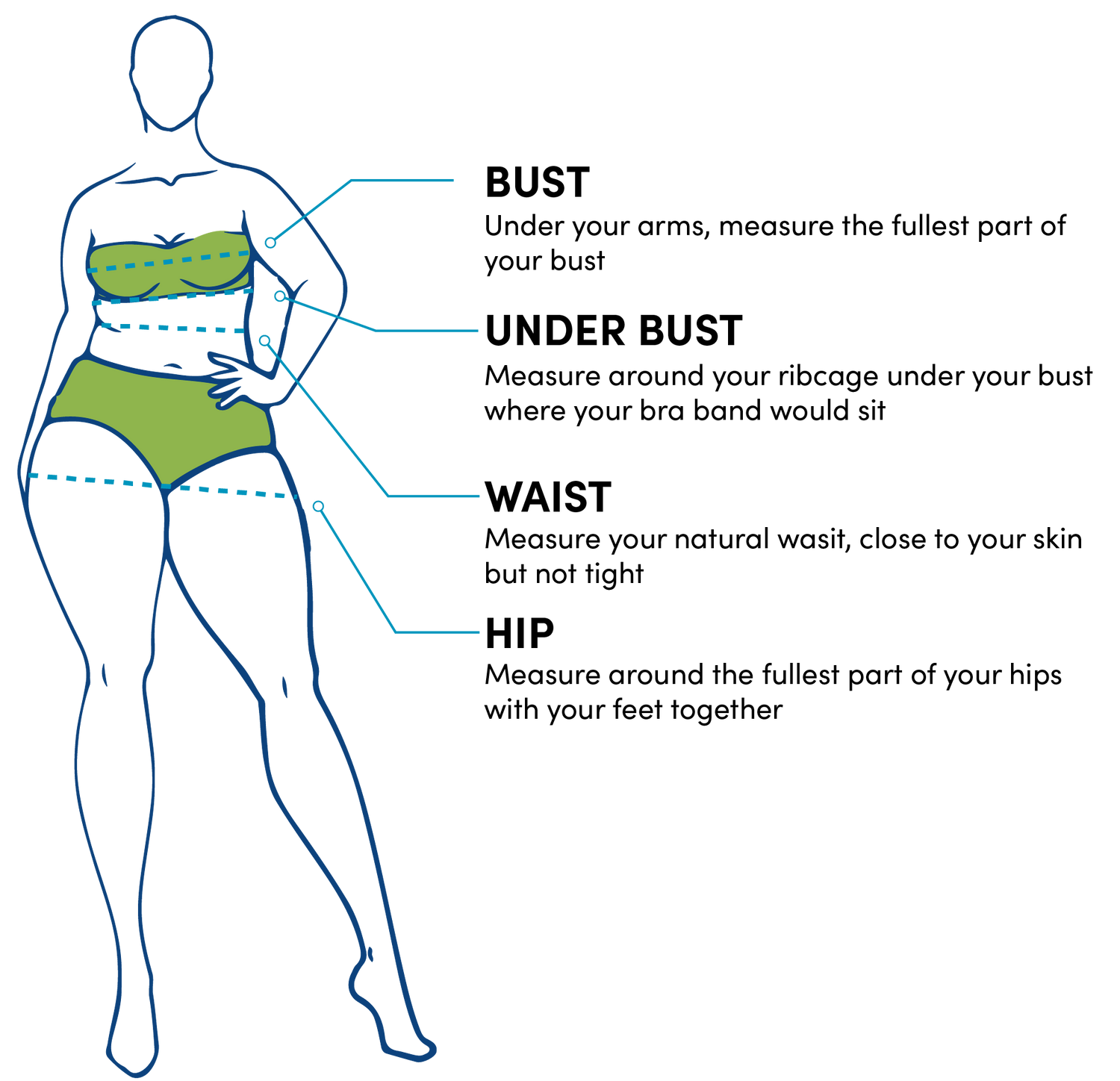 How to Measure
To help choose the right size, you will need to measure your bust, under bust, waist & hip. Use a tape measure over your underwear or form fitting clothing and compare your body measurements with those on our size chart below, choosing the size that closest matches your measurements.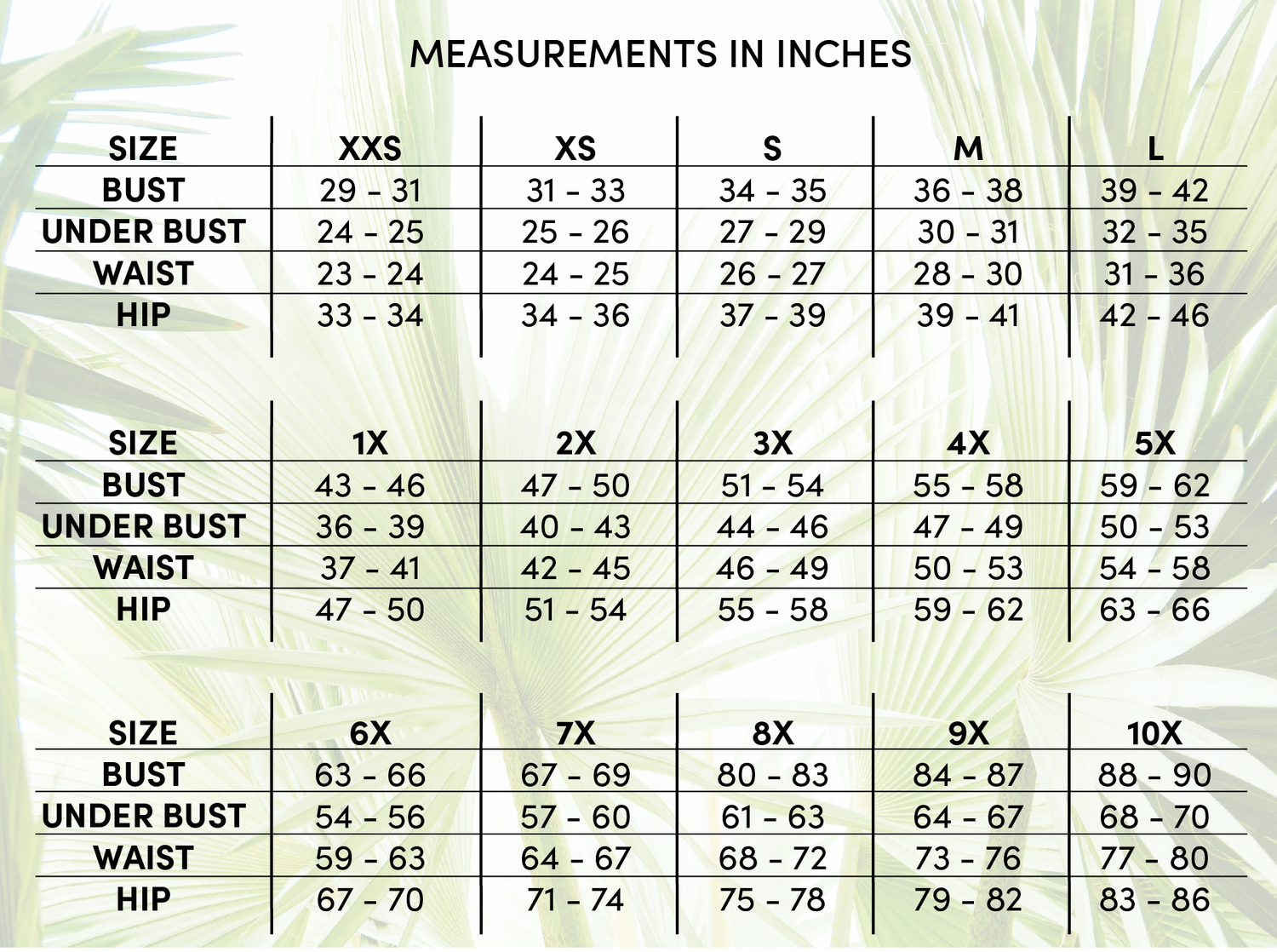 With your measurements following the guide above, use this chart to chose the size that suits your body best.
-
Need more help? Don't see your size?
Send an email to info@akoyaswim.com for an experts advice!